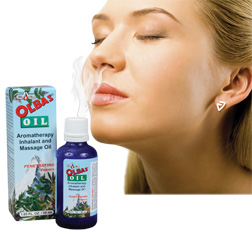 Relieve Aches and Pains
Enhance Breathing Passages
Calm Coughs
Cool Sore Throats
There are 8 different Olbas Remedies that will soothe you in a unique way:
Olbas Oil - The Original Swiss Aromatherapy Inhalant and Massage Oil

Olbas Inhaler - Pop one in your pocket or purse for instant relief anywhere

Olbas Pastilles - Maximum Strength Cough Suppressant Drops that Soothe Sore Throats

Olbas Analgesic Salve - Pain Relieving Balm With Cough Suppressant Action

Olbas Lozenges - Sugar-Free Black Currant Cough Suppressant Lozenges

Olbas Herbal Bath - Soothes & Relaxes, Tingles & Invigorates

Olbas Cough Syrup - Soothing Bronchial Formula Made With Wildflower Honey

Olbas Herbal Tea - Deliciously Soothing Instant Herbal Tea
Olbas: Each Drop Means Relief
Expertly formulated in Switzerland, Olbas Herbal Remedies are designed to comfort and soothe you in many ways. Some are recognized OTC remedies that provide fast, effective relief from cold symptoms, as well as minor aches and pains. Other Olbas Remedies support your body nutritionally, helping to enhance the immune system. The essential oils in Olbas have a rich history of aromatherapy use dating back to the ancient Egyptians and Chinese.
What makes Olbas so effective? Read on to discover the rich history of Olbas... and why it continues to be the choice of millions worldwide. Olbas Oil originated in Basel, Switzerland over 100 years ago, and continues to be a European and worldwide favorite.
Aromatherapy & Massage
Olbas readily diffuses into the air, providing extraordinary benefits to nasal and bronchial areas.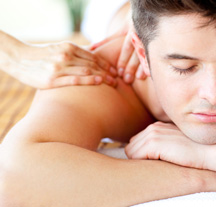 Olbas is also readily absorbed into the skin, producing a deep feeling of comfortable warmth. When used as massage oil, it has the remarkable ability to stimulate circulation at the surface of the skin by opening up the skin pores, bringing a soothing warm feeling to tired muscles and joints.
These unique properties of Olbas Oil are incorporated into each of the remedies in the Olbas line. To learn more about each Olbas remedy and their individual benefits, take the Olbas Remedies Tour.
Benefits of Essential Oils
Essential oils are nature's ways of maintaining wellness. The natural essential oils in Olbas are extracted from medicinal herbs, the basis of healing in cultures around the world for centuries. These oils are carefully extracted from traditional plants and blended to make the Olbas formula truly unique.
When inhaled, these essential oils pass into the bloodstream almost immediately via the lungs. When applied externally, they are absorbed into the body via the capillaries of the skin.
The essential oils in Olbas are extracted from the traditional medicinal plants of Peppermint, Eucalyptus, Cajuput, Wintergreen, Juniper Berry and Clove.
To find out more about Olbas, the "Marvelous Swiss Oil", click "next" below...